In the workplace, which especially deals with chemicals or toxic substances, one usually has an emergency response plan to deal with the emergency related to fire. But often, in moments when a fire develops and rages through the workplace, there are times when workers have to deal with hazardous smoke and toxic fumes, even when evacuating a workplace to reach a muster station or an assembly point.
The immediate ill-health effects of breathing in smoke from a fire are trouble breathing normally, coughing, scratchy throat, running nose, irritated sinuses, wheezing, shortness of breath, chest pain, and stinging in the eyes.
Inhaling smoke from a fire inflames your lungs and airways, which causes them to swell up. Due to the swelling up, they block the oxygen supply to the lungs, and this leads to acute respiratory distress syndrome and often respiratory failure.
"In fact, the number one cause of death related to fire is smoke inhalation"
Employers often provide fire extinguishing arrangements in the workplace but often fail to consider the dangers of smoke inhalation, which their staff is exposed to in the workplace.
It is thus recommended and good practice to have fire escape hoods in the workplace. A fire escape hood is a respiratory protective device. A complete device consists of a face piece with a combined filter. The facepiece of a filtering smoke hood can be the hood itself or a full-face mask, half mask, quarter mask, or mouthpiece assembly connected to the hood. The combined filter is attached to the face piece and is usually not replaceable without tools. All you have to do is: open the packaging, remove the don hood – and leave the danger zone.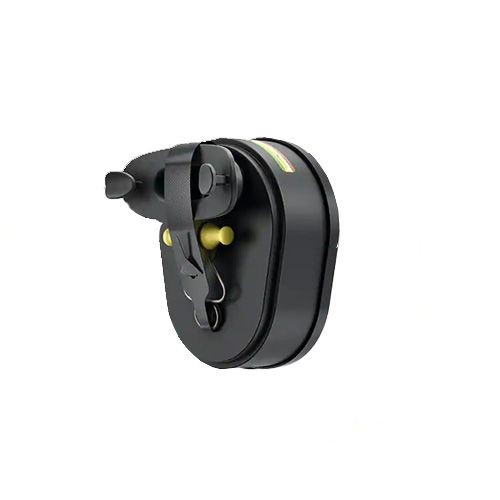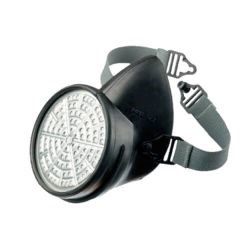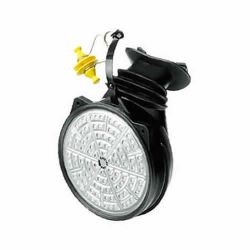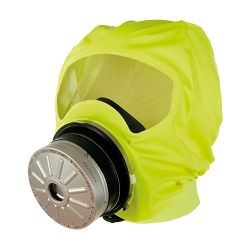 As the fire escape hood is worn over the head, it provides a tight seal around the hood and prevents any smoke from getting into it. A fire escape hood consists of a filter cartridge, which removes the toxic particles found in smoke, thus ensuring that a wearer breathes safe and clean air. Usually, fire escape hoods provide protection for 15 minutes' duration. All fire escape hoods have an anti-fog visor, which allows a wearer to see better in a hot, foggy environment that develops once a fire starts. Fire escape hoods are only designed to be operated for single use.
These escape hoods come in two variants. Model S (Stationary) is intended for stationary storage in a clean and dry environment. Storage, for example, at the workplace, in a cabinet, or in a closet. Model M (Mobile) is intended to be carried during work, for example, attached to the user's belt or stored in a work vehicle.
In the EU region, all fire escape hoods must comply with EN 403:2004 Respiratory protective devices for self-rescue – Filtering devices with hood for escape from fire – Requirements, testing, marking standard. This European Standard refers to filtering devices with a hood for personal escape from particulate matter, carbon monoxide, and other toxic gases produced by the fire. It specifies the minimum requirements for this device which is for single use.
Gas Filters
The filters of these fire escape hoods protect a user from toxic fire-related gases, vapors, and particles. Usually, the filters in an unopened condition have a shelf life of 8 years.
They protect against carbon dioxide, carbon monoxide, hydrogen sulfide, sarin, hydrocyanic acid, chlorine, ammonia, cyclohexane, sulfur dioxide, and a host of other gases. They also protect against harmful particulates such as soot, fumes, aerosols, phosgene, etc.
The particle filter in these filter cartridges usually has a filtration efficiency of more than 99.997%. The filter cartridges are usually tested and approved in accordance with EN 14387 (gas filter) and EN 143:2000 (particle filter) standards.
Types of Gas Filters:
Gas filters are produced in one of the following types: Types A, B, E, K, AX, and SX.
Type A: For use against certain organic gases and vapors with a boiling point > 65 °C as specified by the manufacturer.
Type B: For use against certain inorganic gases and vapors as specified by the manufacturer.
Type E: For use against sulfur dioxide and other acidic gases and vapors as specified by the manufacturer.
Type K: For use against ammonia and organic ammonia derivatives as specified by the manufacturer.
Type AX: For use against certain organic gases and vapors with a boiling point ≤ 65 °C as specified by the manufacturer. For single use only.
Type SX: For use against specific named gases and vapors as specified by the manufacturer.
Nowadays, most manufacturer's provide fire escape hoods with multi-type gas filters, which are a combination of two or more of the above types, excluding type SX and which meet the requirements of each type separately.
How to select the suitable class of efficiency for your gas filter
Gas filters of types A, B, E, and K are classified in terms of capacity as follows:
Class 1 – Low capacity filters
Class 2 – Medium capacity filters
Class 3 – High capacity filters
Filters Color Code
All filters as per EN14387 standard should have a color code marking on them, which is as follows:
Type A – Class 1, 2, 3 – Brown color code
Type B– Class 1, 2, 3 – Grey color code
Type E – Class 1, 2, 3 – Yellow color code
Type K – Class 1, 2, 3 – Green color code
Type AX – Brown color code
Type SX – Violet color code
Type P – White color code
Combined filters, i.e., gas or multi-type gas filters, incorporate a particle filter according to EN 143 standard.
Depending on the hazards and risks in the workplace, an employer should consider providing a fire escape hood with the correct filter cartridge to safeguard the health and safety of their employees when escaping through a smoke-filled environment caused due to a fire.
Article written by :
Hormuz Siodia,
NEBOSH Approved Tutor,
Green World Group – Dubai .