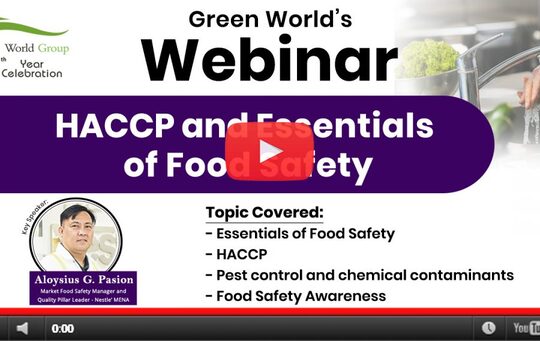 This video is a part of the webinar session on HACCP and Essentials of Food Safety conducted by Green World Group with Mr. Aloysius G. Pasion – Market Food Safety Manager & Quality Pillar Lead, Nestle' MENA, Middle-East & Africa.
Video Transcription
My name is Aloysius, I am market quality team leader for NESTLE Middle-East and Africa. So I am conducting a short course on "HACCP and the Essentials of Food Safety", the presentation will be focused on HACCP methodology.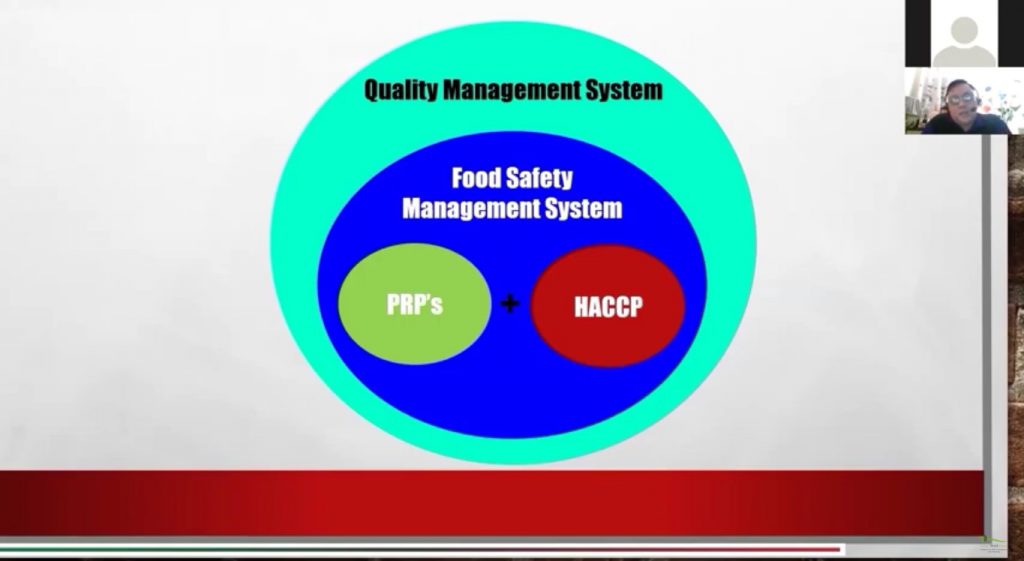 So, I am starting the slide with this particular diagram which shows the food safety management system. What is the composition and how is it related to your quality management system?
At the heart of our food safety management system, we have our PRP setup HACCP. So this is providing the foundation of a food safety management system, which is in part of your overall management system for quality. This should be the foundation or the basis for food manufacturer to release our product into the market, ensuring that our food safety program is solidly in place. Making sure that the products that we manufacture for our consumers is safe.
So,
"how do we assess or how do we determine whether our food safety management system is effective? "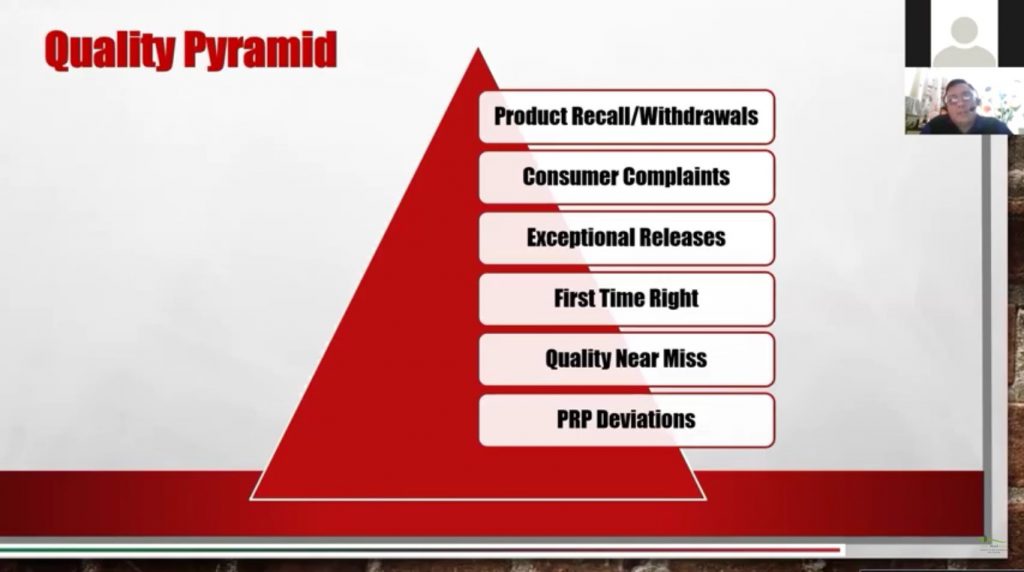 Was this article helpful?